Stephy Ng Makeup and Hair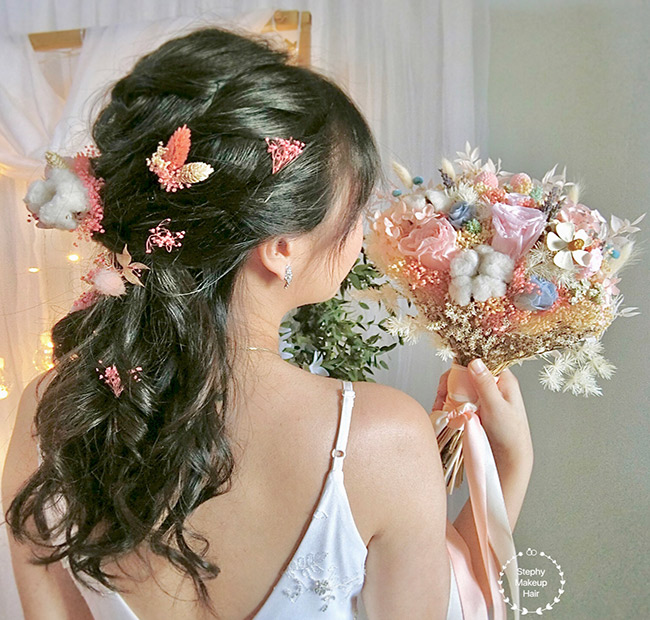 Over 12 years of experiences in makeup & hairstyling, Stephy is considered as one of the respected makeup artist and received numerous awards in her profession. She is also multiple award-winning makeup artist who has garnered up to hundreds of different clients and brides from UK, Australia, Spain, Korea, Russia, Hong Kong, etc, and has also prides herself in paying attention to specific details. She has contributed to a variety of events organized by prestigious companies and has also worked in filming projects, including editorial shoots in Spain.
Other than wedding makeup and hair, she also specializes in Qun Kua makeup and hair, assorted with Qun Kua hair accessories meant for Traditional Chinese Wedding. Her design philosophy is to achieve a balance thus transforming her clients while still maintaining natural, unique and traditional oriental elements for their desired looks.
You may also like