FamilyTutor, Best-Reviewed Home Tuition Agency In Singapore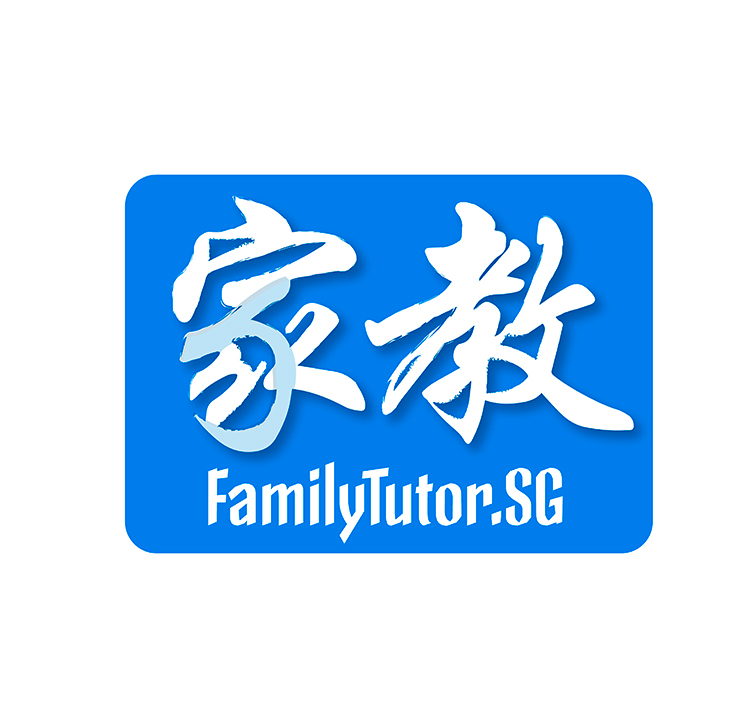 "FamilyTutor is the best-reviewed and the people's favourite home tuition agency in Singapore! They match a suitable tutor for you not just to improve the student's grade, but also to build a good rapport and meaningful relationship with the student and even with the student's whole family! With FamilyTutor, every Singaporean son & daughter is in good hands.
They have sent thousands of private tutors to all 28 districts across Singapore, benefiting countless families by offering high quality home tuition to students for hundreds of subjects. Without a doubt, they will help you match the best private home tutors for you and your children! A great education means a lot to them, so they do not compromise the quality of their matching service for you, your son, or your daughter.
With a high level of client satisfaction and countless positive reviews, FamilyTutor is definitely Singaporeans' go-to home tuition agency when they need to hire a private home tutor for their children!
Request for a high-quality and dependable home tutor with FamilyTutor today!
Guarantee
✅ FREE consultation on your home tuition needs!
✅ FREE tutor matching service worth $100!
✅ NO OBLIGATION to hire the home tutors matched for you!
✅ MAKE PAYMENTS only for lessons delivered!
✅ FREE tutor replacement in case you are not satisfied with the tutor (this rarely happens)!
Positive Reviews
Positive feedback posted by customers on Google Reviews:
"The FamilyTutor team was quick to respond to my needs and look for suitable profiles. Even when I had further questions about each candidate or if timings needed to be changed in arranging the first session, they've been very prompt. I also like that they provide substantial information about each candidate so that we are able to make a more informed decision. Through them, I've been able to find a Math tutor each, for both my Pri 5 and Sec 3 boy. The lessons have been going well so far and both my sons like their new tutors. Highly recommend FamilyTutor. Very professional through and through." – Pearl Tang, Parent (P5 & Sec 3 Math, Simei)
"I returned to FamilyTutor for help to find a math tutor for my child. Within a few days, they responded with a young tutor that ticked all the boxes for us. Huiqi is still an undergraduate. However, her knowledge of the Singapore syllabus and her method of instruction and communication skills cannot be questioned. My child who is in Sec 1 is very satisfied with her and it is early days yet but they seem to have developed a good rapport. Thank you to FamilyTutor for delivering again. I seriously recommend them should you need to find a tutor for your child." – Keng Chuan, Parent (Sec 1 Math Home Tuition, Clementi)
"FamilyTutor provides the most reliable and professional tutors for all academic levels. I am truly impressed with the pool of dedicated tutors. I have engaged a few of the tutors for my daughter and they are well-versed in the MOE syllabus. Kudos to Tutor Anna (Combined Chem/Bio), Tutor Winnie (Chinese Language) and Tutor Esther (Literature Elective). All 3 tutors showed great initiative and dedication in their teaching. My appreciation to Lauren as well for the fabulous matching. A highly recommended tutor agency for your children." – Bernadette Chang, Parent (Sec 3-4 Combined Science Chem/Bio Home Tuition, Serangoon)
"Professional and reliable service provided with great quality tutor. Pleasant experience first time engagement with FamilyTutor. Highly recommended tuition agency." – Angeline Lee, Student (University Accountancy Home Tuition, Yishun)
"Jay was able to help me source for 2 tutors for my son who will be sitting for O Levels with 4 weeks left, within 2 days of my request. The tutors he recommended met my requirements and they are professionals who take their jobs seriously about helping their tutee. Before their 1st lesson, they asked for my son's exam results and papers to analyse his weakness. They are also prompt in updating me on my son's learning gaps after their 1st lesson with him." – Ng Hui Ping, Parent (Sec 4 O Level Chinese & Math Home Tuition, Bukit Panjang)"
You may also like