Commune Kitchen Pte. Ltd.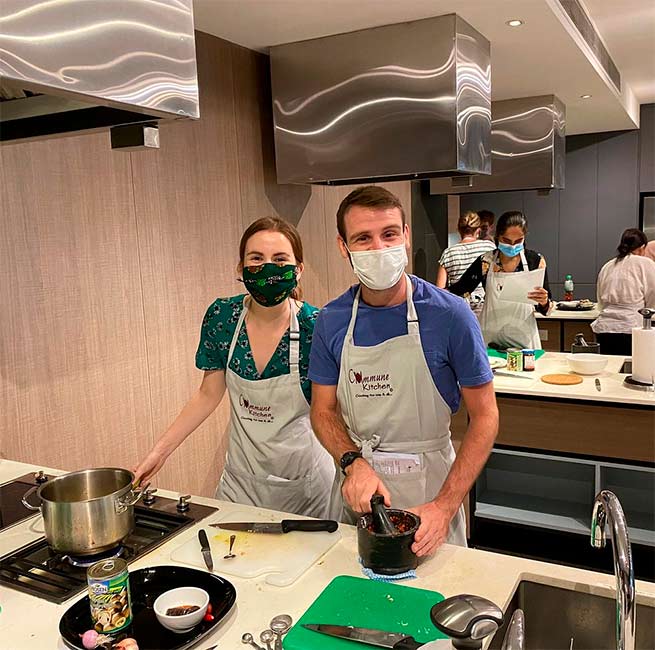 At Commune Kitchen, we offer affordable cooking classes in a variety of cuisines including Dumplings, Xiao Long Bao, Southeast Asian, Middle Eastern, and fusion cuisines along with gluten-free and vegetarian courses just to name a few. Our classes are taught by trained chefs that have traveled the world, worked in different countries and bring a vast amount of knowledge to their students. Aside from providing a fun and relaxed atmosphere, we teach people the importance of incorporating locally available fresh ingredients, sustainably sourced meats and pure fats into their daily meals; providing options to use to replace refined oils and processed ingredients. This includes recommendations of where to find the different ingredients all over Singapore. We are minutes away from the Tanjong Pager MRT in OUE Social Kitchen at Downtown Gallery.
Beyond hosting our amazing cooking classes, Commune Kitchen also offers Team Building and Private Classes. For more information about upcoming classes and events, visit our website www.communekitchen.com, email info@communekitchen.com or simply call +65 88214805.
For free recipes, food, food, and more food, follow us on:
Facebook: https://www.facebook.com/communekitchensg/
Instagram: https://www.instagram.com/communekitchensg/
You may also like