My Masterclass Education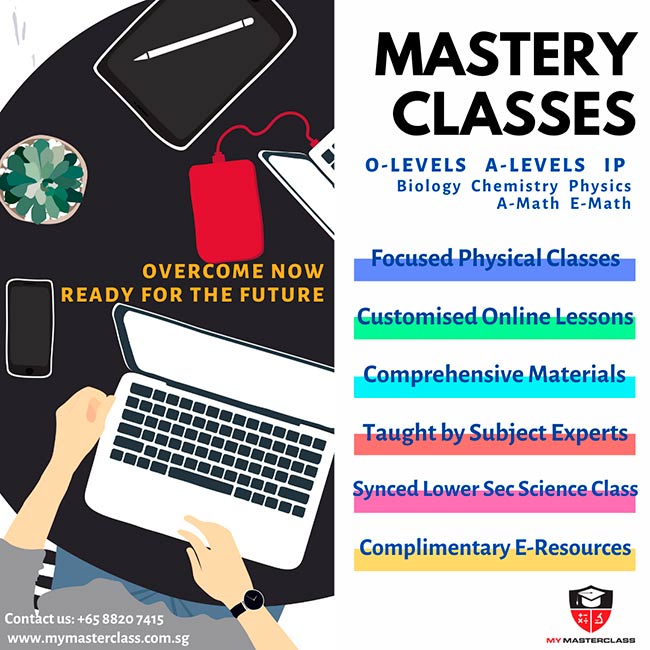 My Masterclass's speciality lies in Math & Science curriculum for Secondary, IP and JC students. Their methodology – Critical Thinking, Critical Learning brings students beyond rote memorisation and explains to the child why concepts are as such for them to apply to questions.
You will find that the tutors at My Masterclass are the subject matter experts in terms of teaching experience. Each of them is an expert in their own subjects. From PhD holders to full-time tutors with years of experience, our tutors are the reason why My Masterclass students are highly engaged in class and our tutors will stretch your child's learning potential in school.
There is no fixed learning journey with My Masterclass. Teachers will get to know your child's school sequence and pace before crafting a customised learning plan based on individual needs. Each set of materials comes with notes, lesson checkpoints and worksheets with varying difficulties. Learning doesn't stop at the centre, all students are granted access to My Masterclass's online learning platform with additional videos and revision materials prepared by their tutors.
You may also like