Nirvana Memorial Garden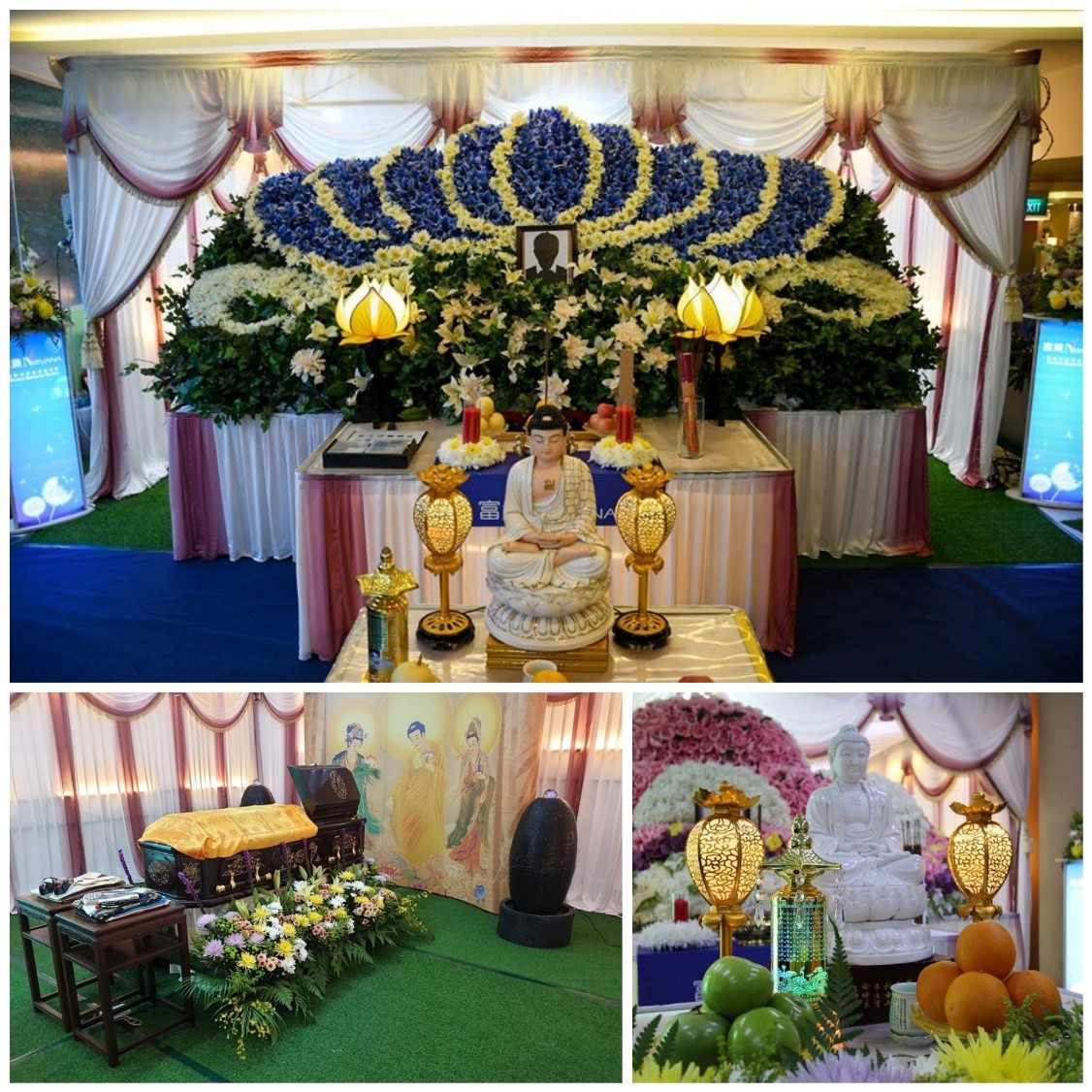 Nirvana Memorial Garden offers personalized Buddhist Funeral Services, including casket, funeral hearse, coordination of memorial ceremonies, cremation urn, and ashes collection at the crematorium. Nirvana Memorial Garden was the award winner for the title of "Largest Bereavement Company in Singapore" by Singapore Books of Record (SBOR) in 2018.
Nirvana Memorial Garden has a team of professionally trained female embalmers. They are dedicated to provide sanitization, presentation, and preservation for the deceased body.
Nirvana Memorial Garden promotes the funeral pre-planning and offers the monthly instalment at no interest rate. The price is transparent, and the checklist is followed and tracked from beginning till completion of funeral services. They help minimize the stress of logistical matters the family has to go through during the funeral wake.
Nirvana Memorial Garden provides fully equipped facilities and exemplary service from the heart. They have the best Buddhist design columbarium niches for urn placement. Their columbarium niches are elegant and well-maintained, highly recognized as the Final Rest Place for the departed loved ones.
HIGHLIGHTS
● Buddhist funeral services
● Buddhist columbarium niches
● Lady embalmers
● No hidden charges
● Post funeral services.
You may also like