Little Red Dot Florist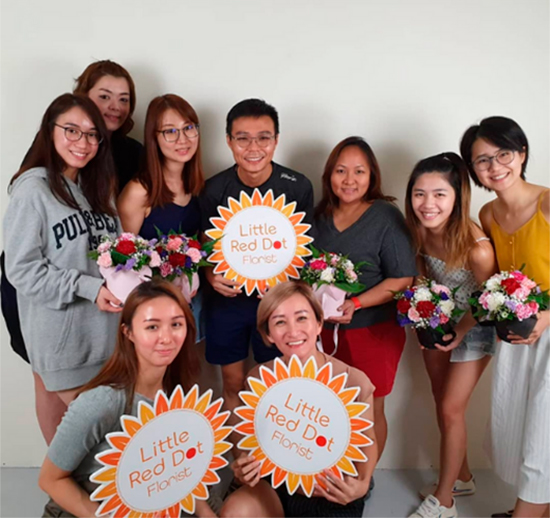 Guaranteed Delivery Within Your Selected Time Slot, Otherwise Your Order Is Free!
You don't have to run down to the market to grab some fresh flowers at the last minute. At Little Red Dot Florist, you can order our flowers online and have them delivered to your desired destination in Singapore. You can also request for same day delivery when you buy our flowers through our online store.
If you're intending to propose to your girlfriend or want to surprise your mother with some beautiful fresh blooms, you can check out our extensive collection of hand bouquets. Our grand opening flower stands are also perfect to go with your new product or business launch. We also provide condolence flower stands which you can order online and request for delivery on the same day in Singapore. Our orchids and roses will be ideal for those who want to spruce up their gardens in some colours. Beyond flowers, we also prepare hamper baskets, especially popular for new mothers – you can also buy a hamper online for a friend or relative who is unwell and use our delivery service to send it on the same day of order.
Don't fret if you cannot find what you want online – should you prefer to purchase a bouquet with an arrangement of your choice, you can also visit our Little Red Dot Florist office in Singapore to speak to us.
We believe that exceptional service is very important, and we do that with love. We're only a call or email away. Please don't hesitate to contact us if you need more information about our flowers on our online store, our same day delivery packages or any other query relating to our bespoke services.
Let us shower you with love, one petal at a time. Visit our website today.
You may also like