JustSwim Singapore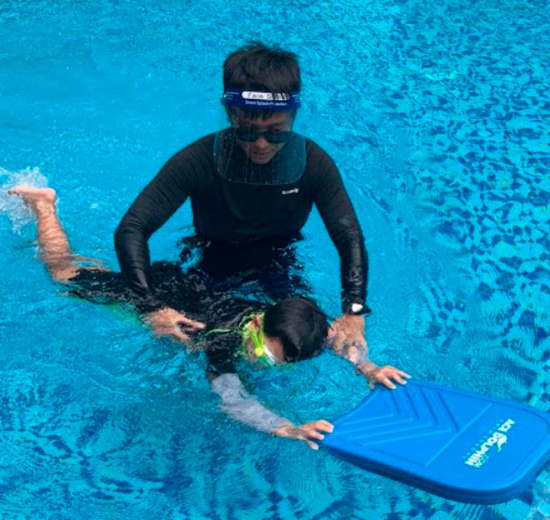 DEDICATED TO CREATING THE PERFECT ENVIRONMENT FOR OUR STUDENTS TO LEARN TO SWIM
JustSwim Singapore was started by a team of experienced swimmers. Established in 2020 and amidst the Covid-19, a group of dedicated coaches from various backgrounds of swimming, from competitive swimmers, triathletes, to lifesavers in Singapore came together to offer you the best swimming experience.
Our mission here at JustSwim Singapore is simple – to deliver the highest standard of swim coaching to our clients, in terms of water safety, progression, enjoyment as well as affordability.
We specialise in private swimming lessons as we believe that it is more effective to learn swimming in small groups to stay focused and maximize the progression of the classes. We are also able to customize a lesson plan to suit your individual needs. From infants to toddlers and adults to even retirees, we always have a special class to cater to everyone.
Check out our "5 THINGS YOU ABSOLUTELY MUST DO BEFORE ENGAGING A SWIMMING COACH IN SINGAPORE" by visiting our website today.
You may also like