Cafe Del Mar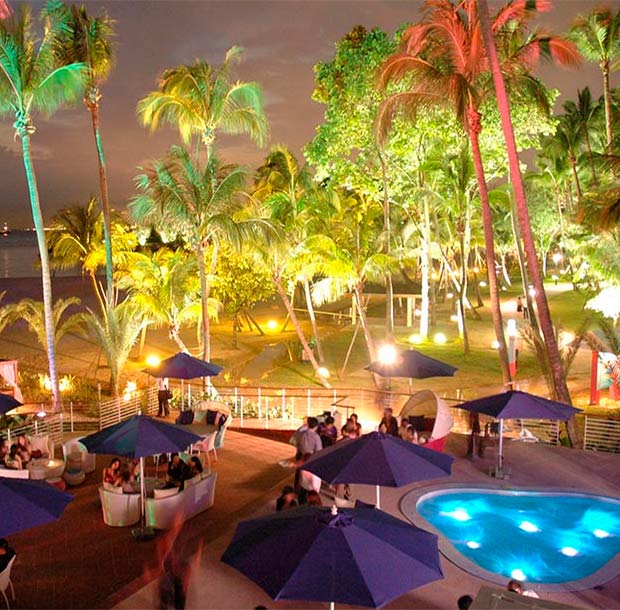 In Raffles Link, far from the hustle and bustle, there is a unique cafe – Cafe Del Mar.
The stylish interior of the cafe in dark colors disposes to a variety of pastimes: in the early morning – yoga classes on the shore, in the day – a restaurant and a beach with a pool with seawater, in the evening – lounge bar, at night – a club.
The restaurant will be appreciated by both gourmets and those who came for a light snack.
If you eat at Cafe Del Mar, it means it's time to dance, choose your favorite drink and dive into the pool!
You may also like